ScanReceipts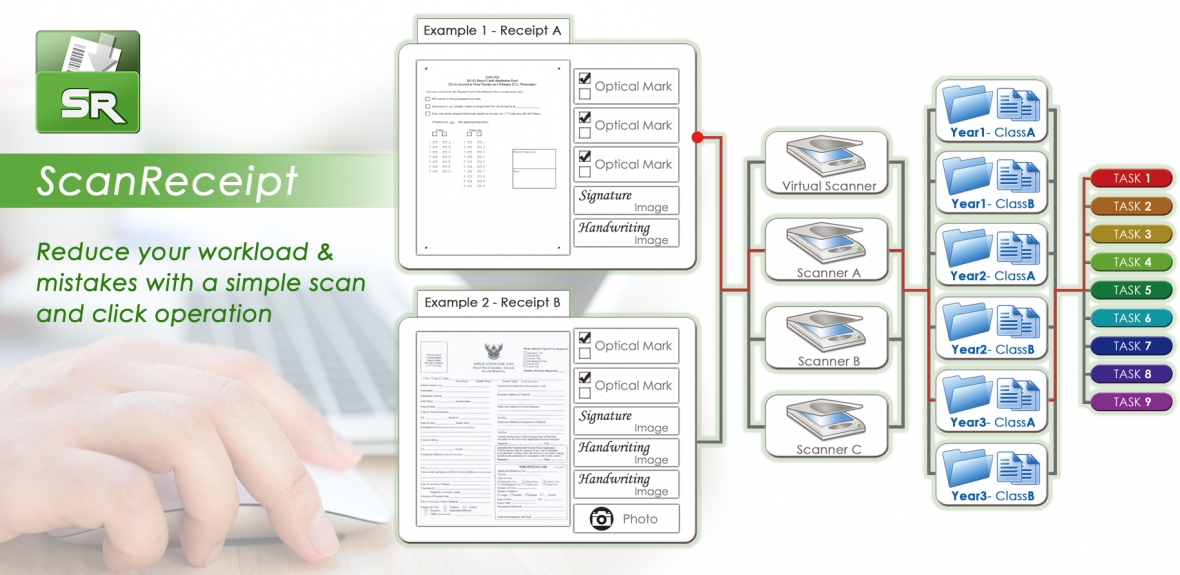 What is ScanReceipts?
ScanReceipts is a new addition to DataCap's scanning software range in 2012. The software helps improve the process of analysis by categorising the input of receipt documents through a simple scan and click operation. By simply assigning different tasks, users will be able to obtain defined areas of receipts via the scanner quickly, for example: marks, signature and handwritten comments. ScanReceipts is specifically created for institutions and education fields.
The idea for ScanReciepts 
From many years of collecting data from scanning solutions in the institution and education fields, we observed that it was time to separate one complex scanning solution into several individual solutions that carry they own specific function and usage.
When DataCap released TestAnyTime, it was a scanning solution aimed at providing full functionality for the user to create test paper, paper recognition, generating test results and reports. It is this full functionality and complexity that has resulted in many users only using a small portion of its full features. Thus the company introduced ScanReceipts to provide users a specific software for scanning receipt documents.